Brown Butter Pumpkin 10" Pie
This 10" brown butter pumpkin pie is the best version of a holiday stape, with a twist of deep flavor from brown butterscotch.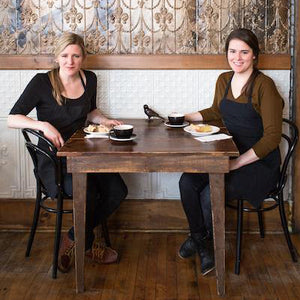 Four & Twenty Blackbirds
Gowanus-based Four & Twenty Blackbirds was founded in 2009 by sisters and pie makers Melissa Elsen and Emily Elsen. They bake their renowned pies with ingredients sourced locally and organically whenever possible, true to their dream of making the best pies ever.
ORIGIN
Brooklyn, NY
View All Products