Friendly Favorites: Team Picks from Provisions!
Through these wild times in months past, Brooklyn has stuck by the Greene Grape for a whole host of reasons, whether for our deliveries during the peak of New York's pandemic, our enduring high standards of ethics and high quality, or even just the rare and interesting treats that dot our shelves. (Thinking of you, Bay Area customers finding out we carry Its-It!) If there's one thing we can all agree on, though, our crew is one of the biggest jewels in our crown! Their friendly faces might be masked up now, but their great personalities all shine through, and we could not do what we do without them. This week, we're highlighting not just our amazing team, but their favorite products that keep them going in turn. 
Kashawn, Floor Manager
If you don't know Mama Zuma, you're missing out! When we asked floor manager Kashawn about his favorite snack, he reached for Mama Zuma's Revenge from Route 11 Potato Chips. Kashawn says, "Just like the flavor, these chips are fire!" These chips have more than just a kick—their spice is a full martial arts movie! 
Sam, Cashier
Asking Sam to choose her favorite treat didn't take long; Galvanina's Iced Green Tea keeps her going every shift! "Like heaven in a bottle," Sam says. Looking for just the right amount of energy and sweetness that won't leave you crashing, with a smooth and almost too-drinkable flavor? This iced green tea with Sicilian lemons is guaranteed to hit the spot, just like it does for Sam.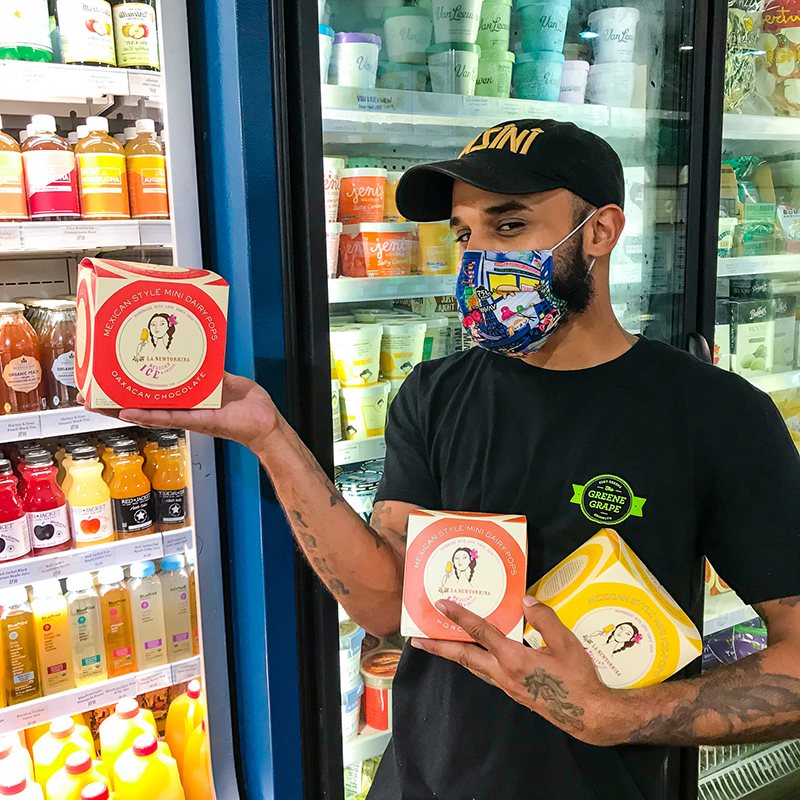 Ryan, Butcher
If you've got commitment issues when it comes to full-size popsicles, Ryan's got the fix—these paletitas from La Newyorkina! He favors the mango chile flavor for its sweet spice, though he wouldn't say no to horchata or Oaxacan chocolate. "I just like my spice!" Ryan says, claiming it makes the paleta more refreshing. We suggest you give them a try and find out for yourself if he's right! 
Dominique, Deli
Dominique is one of our newest team members, and at first she wasn't sure she even had a favorite—then she walked right over to the produce section and picked up this beautiful whole orange watermelon from Lancaster Farm Fresh Co-Op. (We have to say it: It looks like a cartoon melon!) "I love watermelon," she says, "but this watermelon is just so damn juicy and crisp!" This watermelon in particular has an especially sweet, mild flavor, with a bright orange flesh you won't find anywhere else.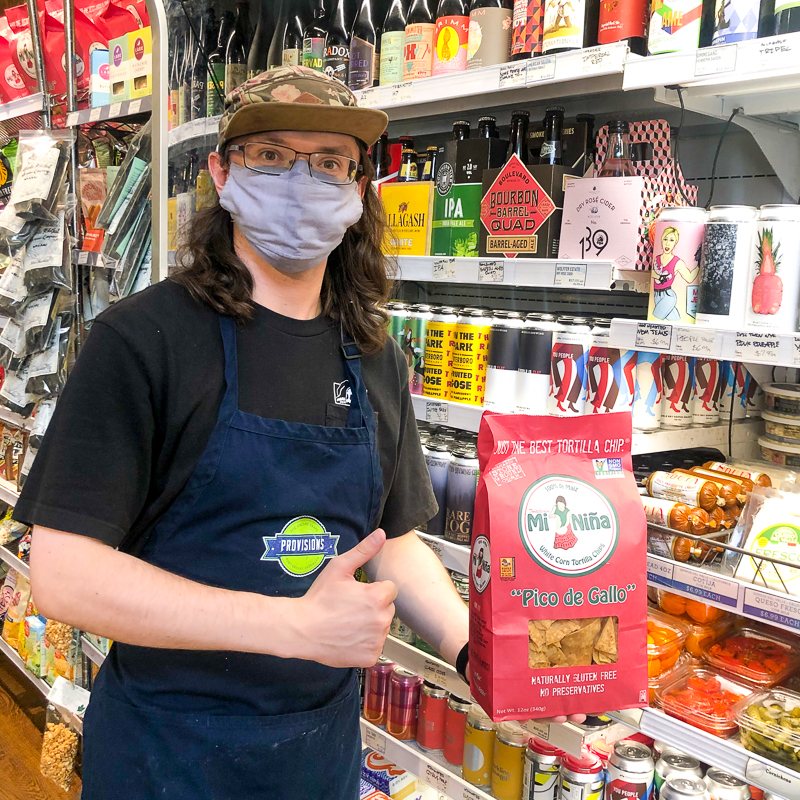 Brian, Assistant Cheese & Beer Buyer
There's no better nacho chip for Brian! Being a buyer for both cheese and beer means Brian really knows flavor, and these pico de gallo tortilla chips from Mi Niña don't disappoint. The chips themselves are cut from tortillas made with old world Aztec techniques, like cooking the corn with lime, and grinding the result with hand-carved volcanic stone. More importantly, they're just really, really good, with potent powdered pico de gallo. Brian gives them a big ol' thumbs up!