Revolutionary Wine & Spirits Producers
According to the Oxford English Dictionary, a revolution can be defined as "a great change in conditions, ways of working, beliefs, etc. that affects large numbers of people." Here at Wine & Spirits, we have always supported makers who not just make great beverages, but who also stand for something—be it innovation, sustainability, equitable labor practices, or giving back to the community. Forget about those ol' traditional rockets, this July 4th, put your glasses in the air to celebrate these American producers who have started their own "revolution" in wine and spirits.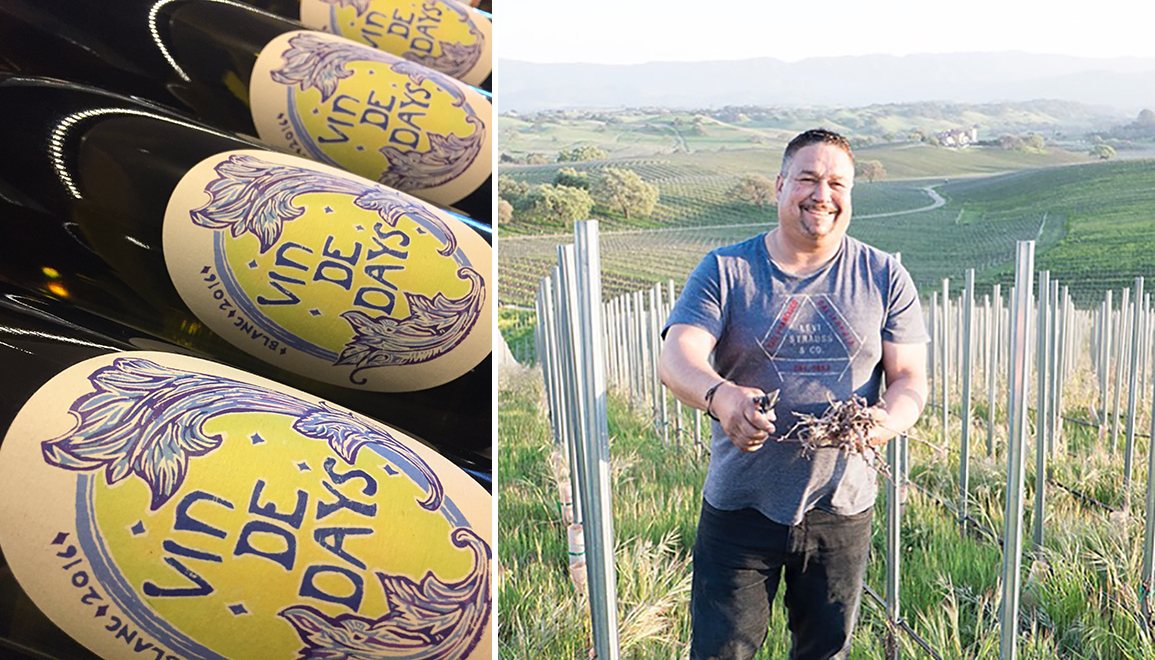 Stolpman Vineyards is one of the many wineries and farms that relies on Mexican workers, including the now-naturalized husband & wife team of Ruben & Maria Solorzano. Originally from Jalisco, Ruben and Maria started out as migrant workers, and, with mentorship from Tom Stolpman and the winery staff, Ruben & Maria are today equity partners in the winery and vineyard management company. Together, they strive to manage the workers, but teach them techniques & skills to make great wine themselves. They even set aside a parcel in the vineyard for the workers to produce their own wine as they see fit, with all proceeds from sales going right back to the vineyard crew.
Day Wines was founded 2012 by James Beard nominated winemaker Brianne Day with just a few Pinot Noir grapes. She'd spent six years prior traveling and studying with some of the best producers in Burgundy, Argentina, the U.S. and Australia. Today, she produces nearly 5000 cases of wine annually using purely sustainable, organic methods. Now for the revolutionary part. She also founded Day Camp, an award-winning tasting room, winery and custom-crush facility that helps support the next generation of Oregon winemakers, and helped raise over $7,000 for the NAACP to support their efforts to fight systemic racism.
Glyph Whiskey is a project from Endless West, a small, truly revolutionary company founded by small group of a scientists, sommeliers, chefs, and writers, who all happen to be good friends. Their flagship product, Glyph, is the world's first molecular whiskey. Whiskeys owe their flavor, aroma, and texture to thousands of molecules that develop throughout the distillation and barrel-aging processes. Endless West's team sources these molecules directly from all natural plants and yeasts, and carefully applies them to a neutral grain whiskey to create a truly unique, incredibly delicious whiskey.
Uncle Nearest was created to honor the legacy and skill of the greatest American distiller the world never knew. Nathan "Nearest" Green, today known as the "godfather of Tennessee whiskey," pioneered the Lincoln County Process, a unique filtering of bourbon through sugar maple charcoal, a process that has been historically proven to have been brought to Tennessee by enslaved people. Green taught this process to Jack Daniel, who went on to build the Jack Daniel's whiskey empire, leaving Green and his work to fade into history, until now. Today, the the Uncle Nearest brand, wholly owned by Uncle Nearest, Inc., an all minority-led business, encompasses a premium aged whiskey with a blend of 8- to 14- year old, an 11-year-old minimum age single barrel, and a 7-year-old small batch offering, all mellowed using the Lincoln County Process. Now that's what we call a revolution!